Kids at First Baptist Blairsville
At First Baptist Blairsville our kids (infant through 5th grade) experience safe, age-appropriate environments where they learn about Jesus in a creative and relevant way.
We would love to see you and your family visit First Baptist Kids.
Service Times
Sunday Mornings
Our Kids Ministry meets in the Kid Building for Bible Study during both worship services at 9:00 AM and 10:45 AM (Check-in begins at 8:45 AM but you can check your child in at any point after this as well). Each hour has it's own curriculum so your child can experience both lessons while you are attending Adult Bible Study and Worship throughout the morning. Of course, you are always welcome to bring your child into the Worship Service with you during the hour of your choosing.
We also offer CONNECT from 10:15 AM to 10:45 AM in the Kid Building. This is a high energy time that connects our kids with each other and with God through games, age-appropriate worship, and a large group teaching.
This schedule is intentionally designed so that if you prefer, your kids can remain in the Kid Building for the duration of your time at First Baptist on a Sunday morning. This is both safe and convenient for you and your kids.
Wednesday Evenings
M&M's (Music, Missions, and more!) is from 5:45 PM to 7:30 PM. This is right after our Wednesday night suppers in the Fellowship Hall so if your family is hungry you can join us!
Your first visit
Here's what to expect when visiting First Baptist Kids for the first time:
First, look for the big check-in sign on the green wall in the lobby of our Kid Building. There we will meet your family, help you check your child into our system, and then one of our volunteers will lead your child to their age-appropriate room.
Upon checking in for the first time, we will ask for the following personal information (NOTE: We value your privacy and will not share this information with anyone):
Parent/guardian name(s)
Child's name
Child's birthdate
Home address
Phone number
Any special instructions (allergies, special needs) for your children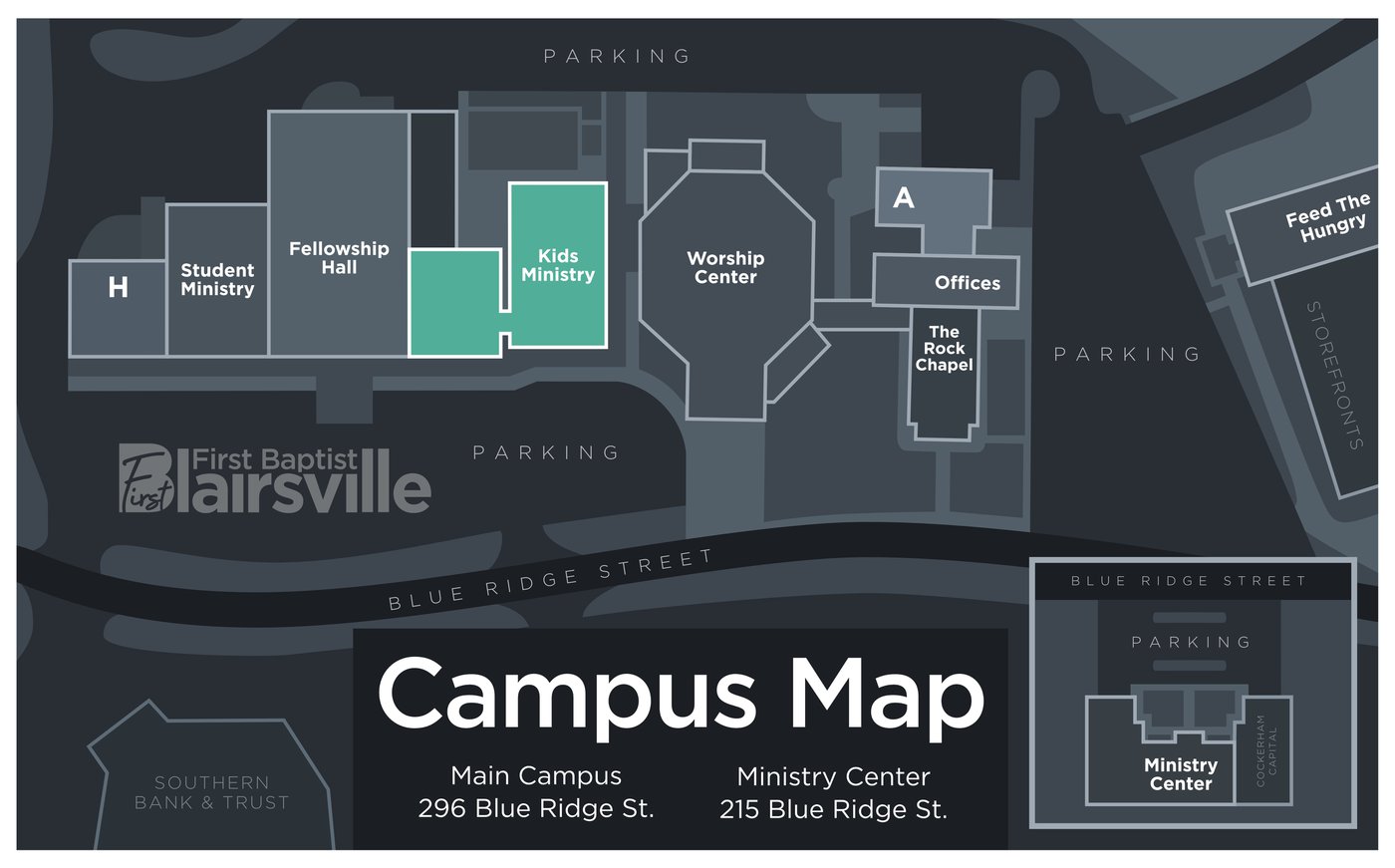 How check-in works
Before Service: You can check-in your child at the kiosks located in the Kids Ministry building. If it's your first time, it's simple to create a profile for your child in our KidCheck system. After finding your child's name in the database, you and your child will be given matching labels that are exclusive to your family and your visit. Your child will need to wear the name tag portion while you hold on to the corresponding guardian receipt.
After Service: After the service is complete, you will return to your child's room and show your guardian receipt to the volunteer in order for your child to be released back to you.
During Service: In the event that we need to contact you during the service, we will send a text message to the number listed on your child's name tag.
Mother's Room
First Baptist offers loving care during services for infants. We also have a Mother's Room in the Kid Building that is available for nursing mothers with infants. The Mother's room is equipped with live video and audio of our worship service and is reserved exclusively for mothers who don't want to miss the service but would prefer to nurse their infant in a more private and quiet environment.
Meet our Kids Director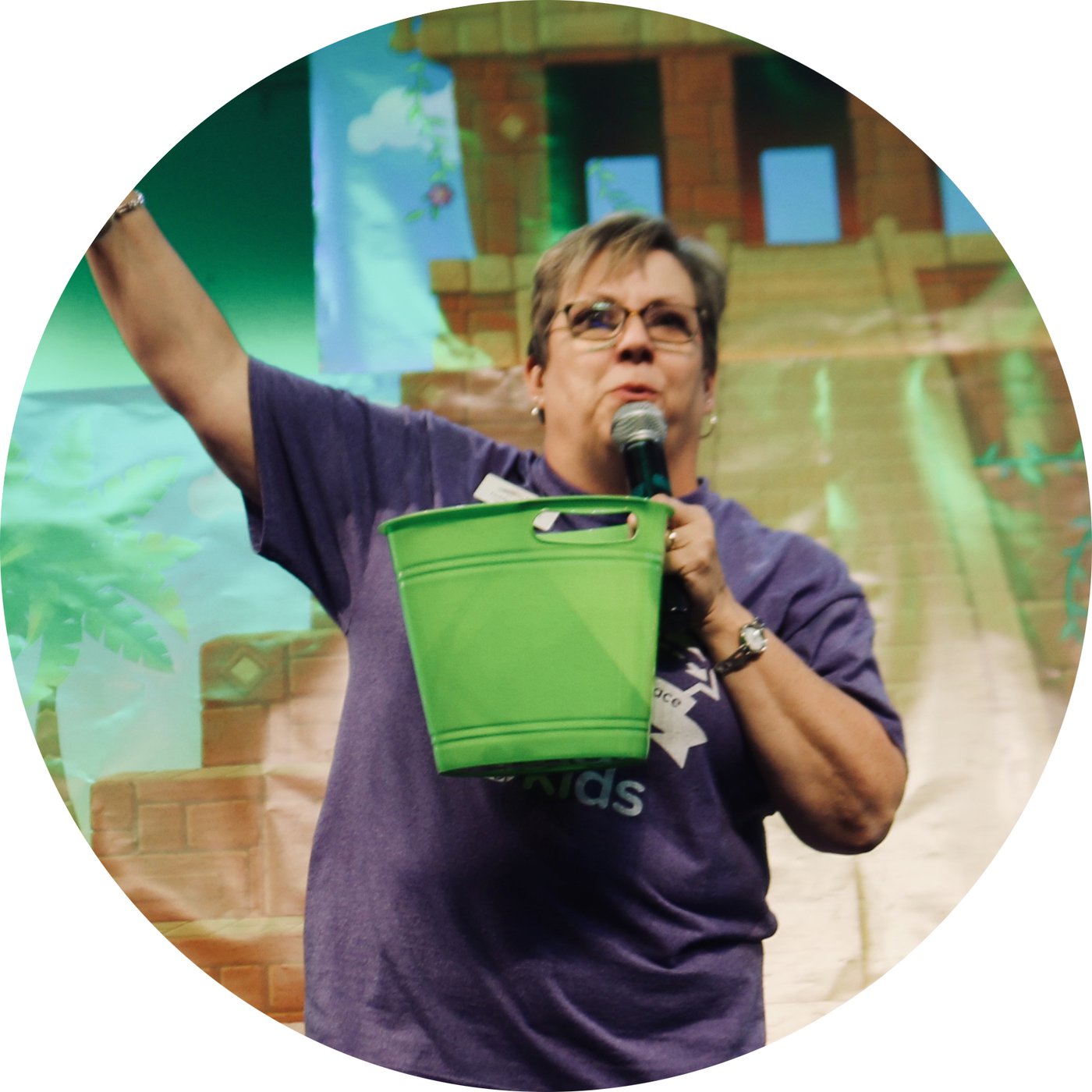 Debbie has served in full time kids ministry for over 20 years and is passionate about seeing kids' lives changed by Jesus. In fact, Debbie began her own spiritual journey at FBC Blairsville as a child – she was baptized in the Rock Chapel when she was 8 years old. She and her husband, Randy, enjoy spending time outdoors in these beautiful North Georgia mountains.
Got questions?
If you have further questions concerning our First Baptist Kids experience or visiting First Baptist Blairsville with children, simply click the button below and get in touch with us!