Students at First Baptist
At First Baptist Blairsville our students (6th through 12th grade) experience safe, age-appropriate environments where they learn about Jesus in a creative and relevant way.
Sunday Bible Study: 9:00 AM and 10:45 AM in the Student Ministry Building
Sunday Night Small Groups (High School):
High School Guys: The Kight's @ 6PM
High School Girls: The Kiernan's @ 6PM
Middle School meets from 7-7:30 for small groups on Wednesday night
Wednesday Night Gathering: 6:00-7:30 PM in the Student Ministry Building (Doors Open at 5)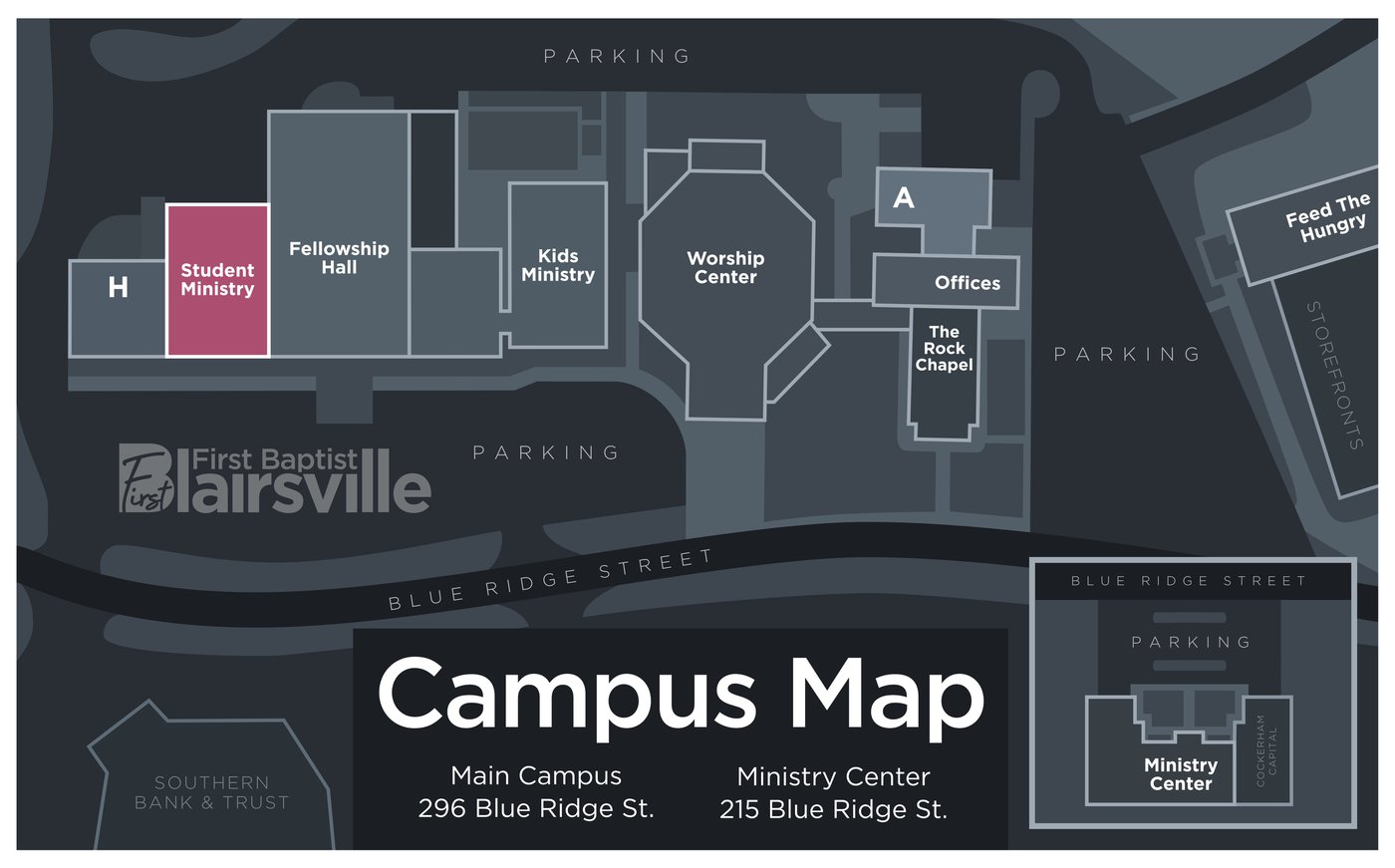 Meet our Student Minister
Matthew has served in Student Ministry for almost seven years now. He has been on staff here since February of 2017. Before that he served at his home church in Murfreesboro, Tennessee. Matthew is passionate about seeing students' lives transformed through a real relationship with Jesus Christ. Even though he grew up in Tennessee he is a Georgia native so for him a good Saturday is a Saturday spent cheering on his Bulldogs. If he isn't at the church or hanging with students you can find him at Cabin Coffee with a book and an iced coffee.
What does a typical Wednesday night look like?
We begin each Wednesday with some kind of game to get everyone moving around. That is followed by a time of incredible worship led by our student band. Then our student pastor brings a Biblical message that is tailored to what our students are facing in their own lives. After that our middle school breaks off in to small groups to discuss the lesson further. It is an incredible time of fun and fellowship. We hope to see your student here soon!
Got questions?
If you have further questions concerning our First Baptist Students experience or visiting the Student Ministry at First Baptist, simply click the button below and get in touch with us!