Who We Are
WOMEN ON MISSION have a passion for missions. We meet the second Monday of each month at 11:30 in the Ministry Center. Each month a special speaker is invited to share with us his/her time of ministry on the field, whether it be overseas or here in the United States. We have heard speakers from Russia, Albania, Turkey, Peru, Honduras, Tanzania, and many other places around the globe, as well as representatives from the ministry to refugees in Clarkston, GA, Out of Darkness Ministry in Atlanta, Voice of the Martyrs, and many other U.S.-based mission groups. We each receive a blessing from hearing the testimonies of these speakers. Often we learn of ways we can be involved in reaching out to the lost through these ministries.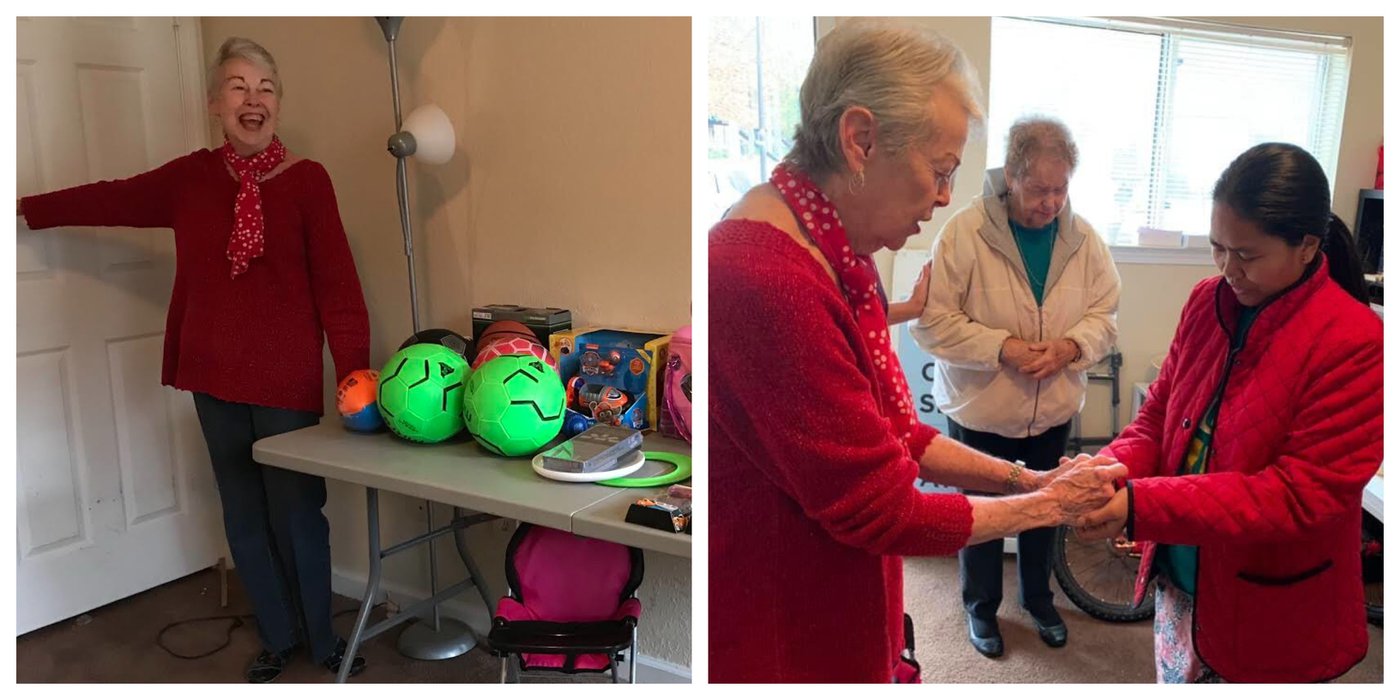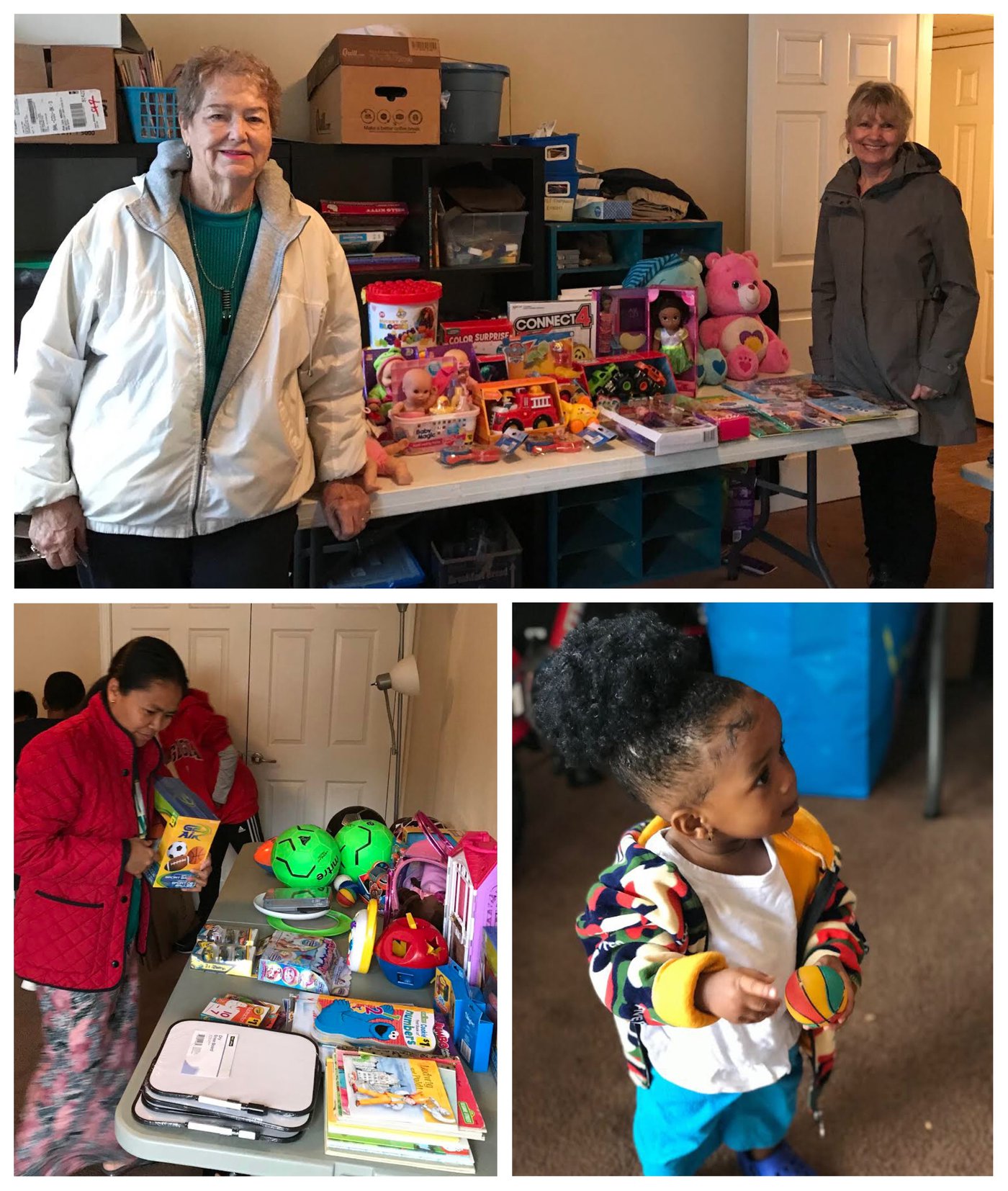 November Update
First Baptist's own Lorene Irvin, a 2-year journeyman missionary to Central Asia, shared with WOM on Nov. 11 that her first year was a year of struggle, with language learning, adjusting to a new culture, missing her family and church here in the States, and wondering what God was doing with her in that new country, which was culturally and historically Muslim. After coming home for a brief time last Christmas, she returned to her country with a new mindset and a desire to share the Gospel with as many young ladies as God would bring into her life. She built trust relationships by inviting young women into her home for meals and helped establish a website application that Missionary journey provided the Bible to her new friends in their native language. The website is now viewed by up to 12,000 people daily.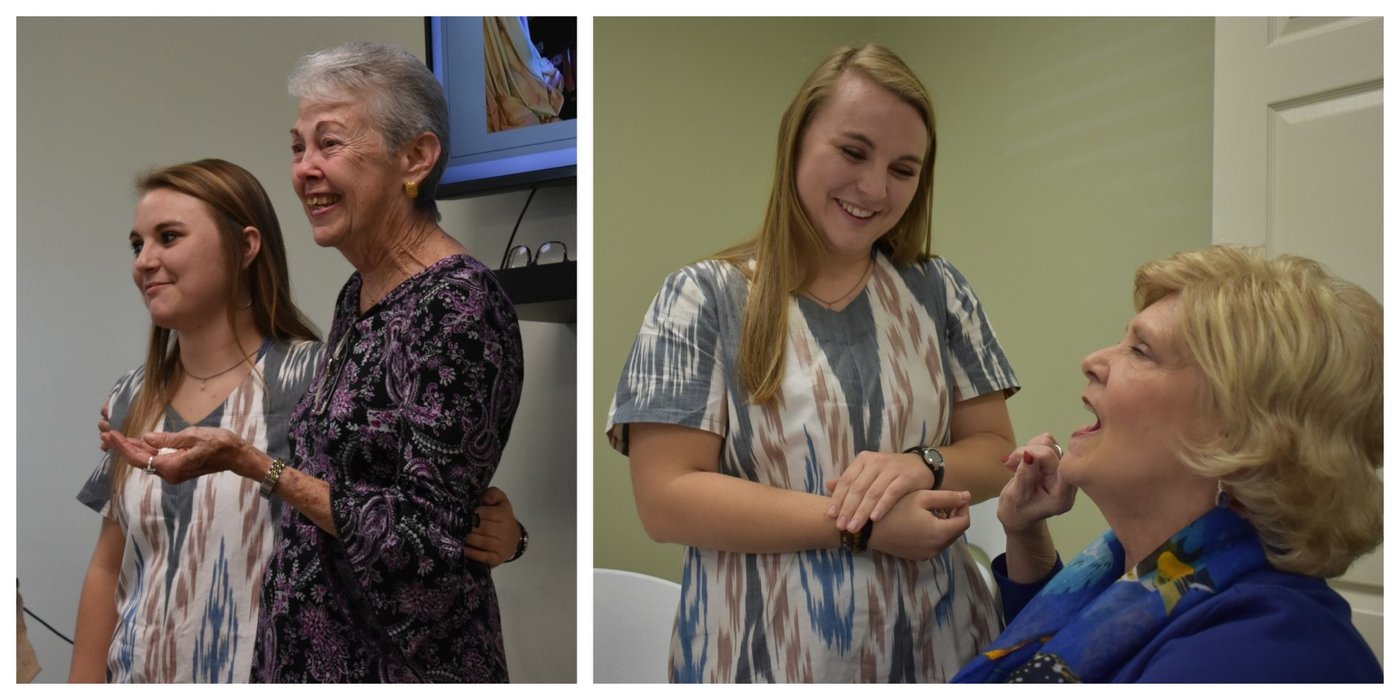 Lorene related how a Muslim friend told her that she, too, had a "Bible." She proceeded to get the Bible, which turned out to be children's Bible storybook. She had never been able to read it, however, because she did not know English. She showed Lorene the box in which it came: an Operation Christmas Child shoe box that she had received when she was just a child! At 25, she still cherished that little book and kept her "treasures" in that shoe box. First Baptist annually fills more than 350 shoe boxes that are sent out into the world.
Coming in December
Next month our featured speakers will be Roger and Janice Capps. The Capps served as missionaries in Malay- sia beginning in 1971. From there, they went to Singapore in 1982, and in 1994 they began service in Bulgaria, where they worked with nationals who for 40 years had been denied the opportunity to study the Bible. WOM will meet on Dec. 9 at 11:30 in the Ministry Center for a covered dish luncheon followed by hearing from the speakers at noon. We hope to see you there!
Be a part of WOM
WOM supports a different missionary each year by sending them a monthly love gift. We also save and collect our loose pocket change to provide water filters for missionaries who do not have access to potable water. Periodically, we provide toiletry items which Hope House of Blairsville can share with its clients. As the Lord leads, we engage in projects which help missionaries or reach out to the lost. In all that we do, we aim to bring glory to our Lord and Savior, Jesus Christ.
We encourage you to come and join us on the second Monday of any given month. Participation is open to ALL women — young, old, or in between.
If you have questions, feel free to contact Nancy Brock at untilhisreturn@gmail.com or 706-781-6358 for further information.