Who We Are
WOMEN ON MISSION have a passion for missions. We meet the second Monday of each month at 11:30 in the Ministry Center. Each month a special speaker is invited to share with us his/her time of ministry on the field, whether it be overseas or here in the United States. We have heard speakers from Russia, Albania, Turkey, Peru, Honduras, Tanzania, and many other places around the globe, as well as representatives from the ministry to refugees in Clarkston, GA, Out of Darkness Ministry in Atlanta, Voice of the Martyrs, and many other U.S.-based mission groups. We each receive a blessing from hearing the testimonies of these speakers. Often we learn of ways we can be involved in reaching out to the lost through these ministries.
January Update
Women on Mission heard on Jan. 13 from First Baptist Senior Pastor Dr. Fred Lodge how their offerings support retired Southern Baptist ministers and church staff – from pastors to custodians – and their spouses through the Mission:Dignity program. Bro. Fred is a trustee for GuideStone Financial Resources, which administers Mission:Dignity, formerly known as Adopt an Annuitant.
Bro. Fred noted the vast majority of Southern Baptist Churches have fewer than 100 members and can offer very little financial support for their pastors, who are mostly bi-vocational and often live in church-owned houses, meaning they build up no equity in their home. Starting some 100 years ago after World War I with a million-dollar Rockefeller endowment, the program's first paid benefits were only $15 a month. Thanks to wise investments by the program's administrators, Br. Fred said that monthly benefit has grown to $225-$300 and in some cases up to $600 per month for 1,650 people with 10 years or more of service. It also provides Christmas gifts and in the future may help offset medical insurance costs.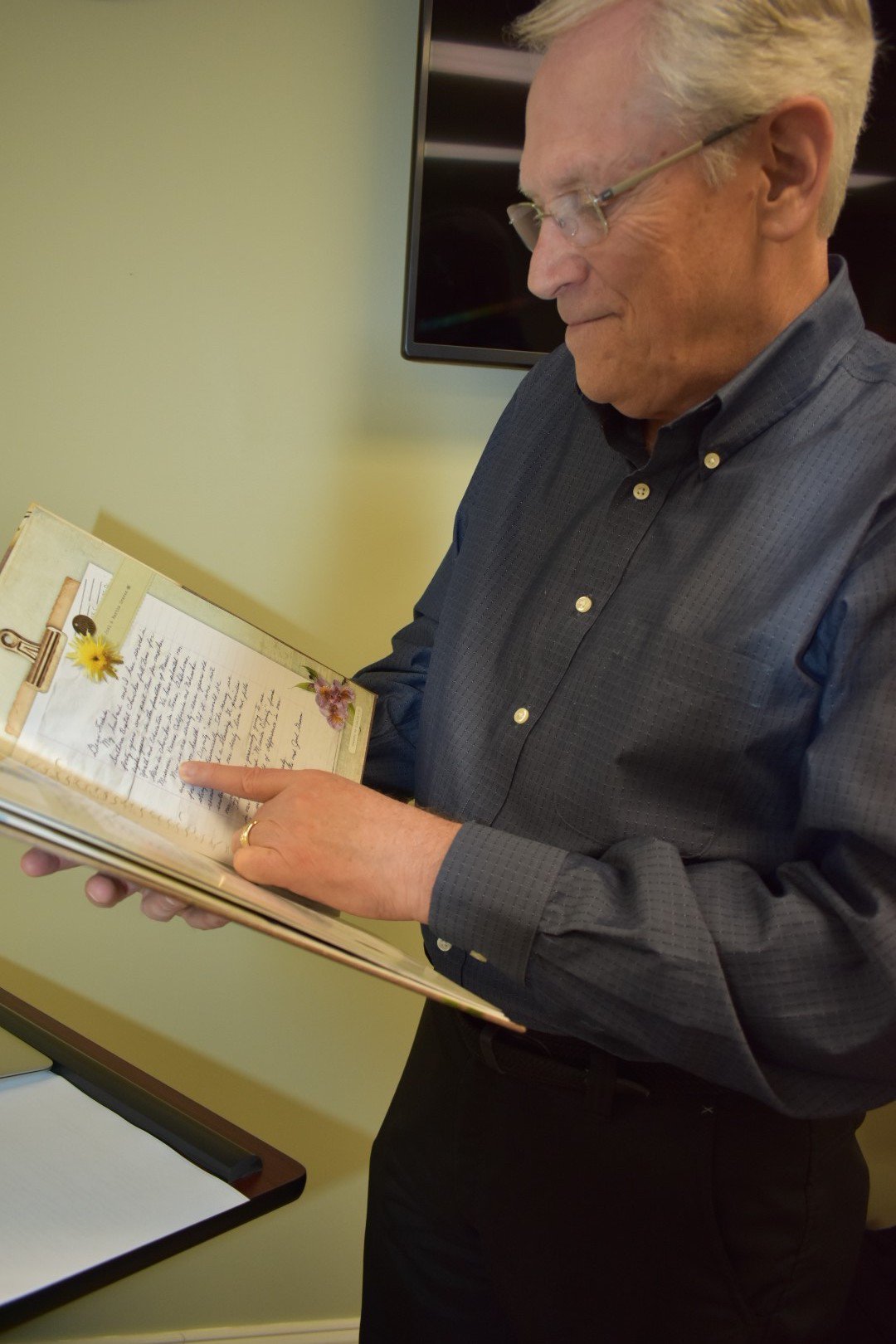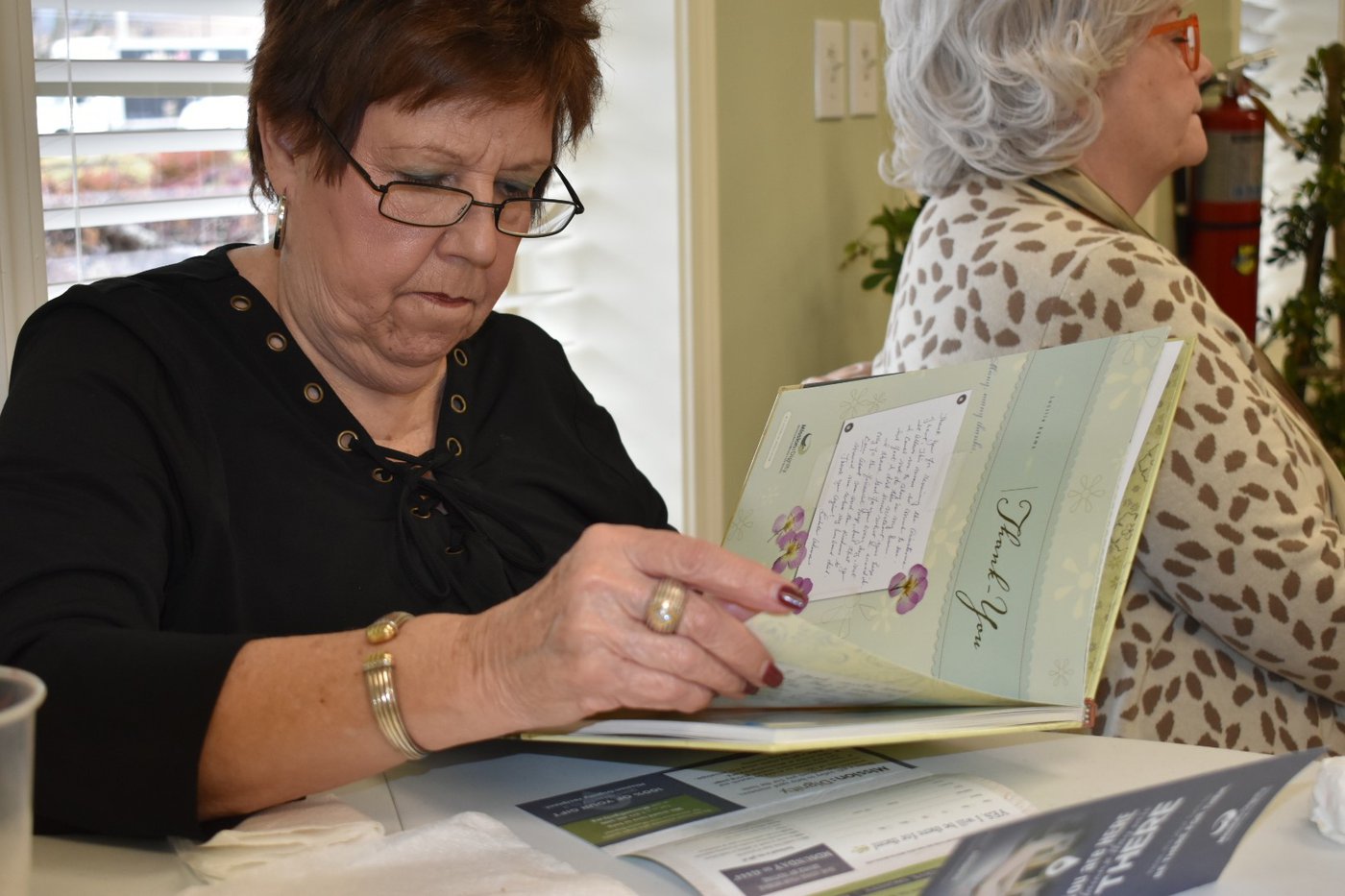 Every two years, Mission:Dignity publishes a collection of letters of gratitude from program recipients. Bro. Fred read excerpts from some of the letters, including one from a 97-year-old pastor who still preaches at two services each Sunday and visits nursing homes and ministers in Kentucky, North Carolina, Virginia, and Maryland. As a member of the relief committee, Bro. Fred said he is constantly searching for new potentially eligible recipients and found one right here in Blairsville.
First Baptist supports Mission:Dignity through its annual budget, through offerings collected on Mission:Dignity Sunday, and through offerings from individuals and Sunday School classes. Women On Mission provided a $600 contribution to Mission:Dignity.
Coming in February
Missionaries Mike and Stacy Collins will present an update on their ministry in Tanzania at WOM's Feb. 10 meeting at 11:30 in the Ministry Center. The Collinses have been in Tanzania since January 2019 and have been involved in many outreach projects in the city where they live, as well as out in the bush area.
2020 Plans
WOM will travel to Clarkston, GA, again on April 18 to distribute household items, clothes, shoes, and toys to refugees. WOM will continue to collect good household items, linens, towels, bed covers, kitchen items, clothes, shoes, baby items and slightly used toys through early April. WOM also will provide gift bags to refugee mothers and their children, and First Baptist Sunday School classes are invited to donate specific requested items for this effort. Contact Nancy Brock for details.
During 2020, WOM will hear from speakers about mission efforts in Tanzania, Montana, The Philippines, Hungary, and Uruguay. Speakers will also feature the Baptist collegiate ministry in Georgia, the Clarkston refugee ministry, Cowboy Church, the SIM (Serving in Mission) Trauma Healing Ministry, S.A.F.E. (Support in Abusive Family Emergencies), short-term missions, and World Vision.
Ongoing Activities
In cooperation with the Atlanta Dream Center, WOM are writing messages of encouragement that can be handed out to young women who are being trafficked in Atlanta. WOM also supports Hope House of Union County by collecting personal hygiene items such as shampoo, body wash, deodorant, etc., which are distributed free of charge to Hope House clients. Through offerings collected monthly and budget funding from First Baptist, WOM are supporting the following ministries:
Cowboy Church of Jerusalem to purchase food and new boots; Pure Love Pure Water for more filters to be sent to missionaries; the Clarkston After-School Ministry, which provides a meal for the children and to purchase supplies for the children; and missionaries Troy and Jeana Nicholson, whose home in Albania was damaged in a December earthquake.
Be a part of WOM
WOM supports a different missionary each year by sending them a monthly love gift. We also save and collect our loose pocket change to provide water filters for missionaries who do not have access to potable water. Periodically, we provide toiletry items which Hope House of Blairsville can share with its clients. As the Lord leads, we engage in projects which help missionaries or reach out to the lost. In all that we do, we aim to bring glory to our Lord and Savior, Jesus Christ.
We encourage you to come and join us on the second Monday of any given month. Participation is open to ALL women — young, old, or in between.
If you have questions, feel free to contact Nancy Brock at untilhisreturn@gmail.com or 706-781-6358 for further information.