At First Baptist Blairsville, we believe that we exist to help all people find and follow Jesus together.
---
John 8:31-32 "So Jesus said to the Jews who had believed him, "If you abide in my word, you are truly my disciples, and you will know the truth, and the truth will set you free."
God's word is where we discover His truth and perfect love for us. Sunday School classes and small group Bible studies are where we come together intentionally to grow in our knowledge of God and faith in Him. These groups also provide great opportunities for developing and deepening relationships with other believers.
Sunday School Classes
9:00am
Sacred Journey (Frank Raunikar) - Bldg A, Rm 213
Welcome to "The New" (John Sutton) - Fellowship Hall, Rm 5
Navigators (John Dixon) - Fellowship Hall, Rms 1 & 2
10:45am
Sacred Souls (Ed Boon) - Bldg A, Rm 107
Berean (Alan Sanders, Tom Starrett, Eric Van Pelt) - Bldg A, Rm 209
Acts 2 (Clem Boatright, Allen Coleman) - Fellowship Hall, Rms 3 & 4
Followers (Bob Crowe) - The Rock Chapel
Cornerstone (Pam Alexander) - Ministry Center
C.R. Collins/J.O.Y. (Roy Bateman, Ken Thigpen) - Bldg A, Rm 109
Faith Builders (Dick Stillwell) - Fellowship Hall, Rms 1 & 2
Genesis (Jan Flegle) - Bldg A, Rm 108
One Accord (Jess Moorman, Tom Taylor) - Bldg G
Wells (Howard Wells) - Bldg A, Rm 212
Ladies Only Classes 10:45am
Rebekah (Margaret Forrester) - Bldg A, Rm 113
Charity (Carole Shupe) - Bldg A, Rms 110 & 111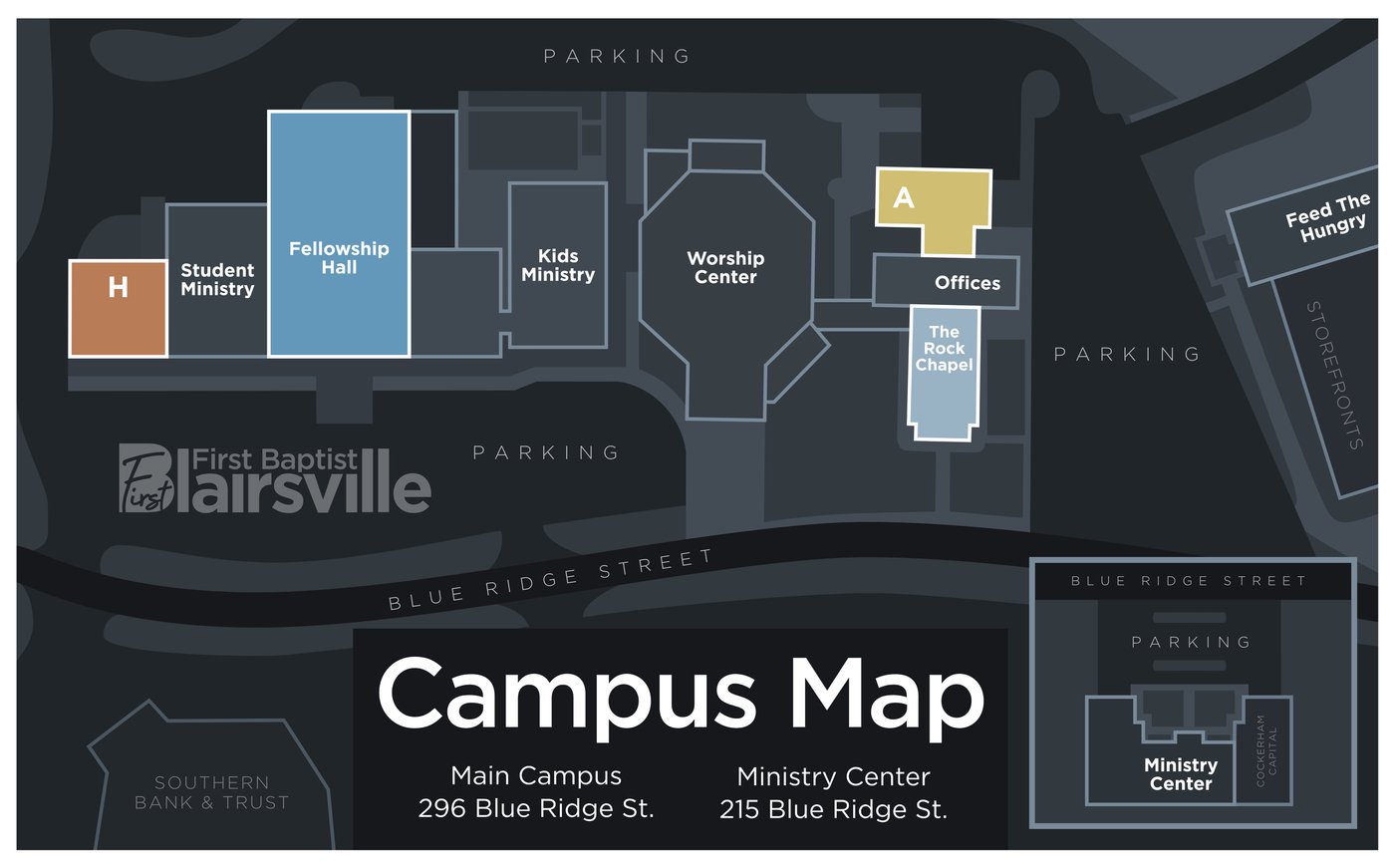 Weekly Bible Studies
Precept Bible Study (Donna Reams) - Mondays, 9:15am, Fellowship Hall
Ladies' Bible Study (Lisa Cockerham) - Tuesdays, beginning August 16, 9:00am, Ministry Center
Ladies' Bible Study (Karen Byrd) - Tuesdays, beginning August 23, 4:00pm, Buchanan Hall (Offices)
Men's Discipleship Group (Derrick Hartley) - Wednesdays, 6:00pm, Conference Room (Offices)
Ladies' Bible Study (Jennifer Rheault) - Wednesdays, 6:00pm, Buchanan Hall (Offices)
Young Adult Bible Study - Mondays, 6:00pm (Off-campus, for info, email Derrick)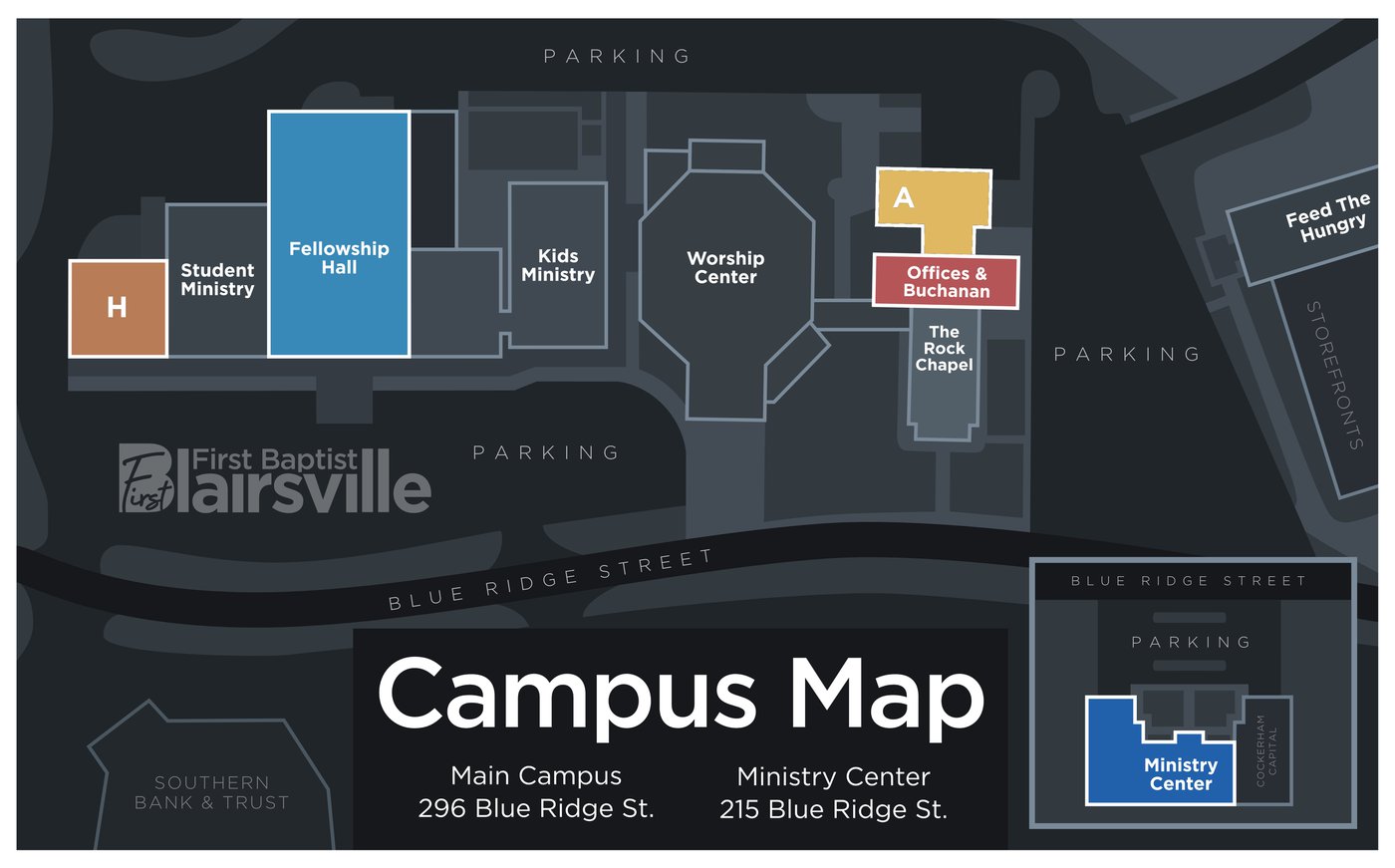 Worship and Prayer
Jesus said in John 15:7, "If you abide in me, and my words abide in you, ask whatever you wish, and it will be done for you."
When Jesus is our essence for life and we are discovering His perfect love and truth in His word, then our communication with Him will reflect that. His will for our lives will become our hearts' desire.
Worship and Prayer times are designed for us to communicate to God our love for and obedience to Him.
Worship Services
Sunday Morning Blended Worship: 9:00am in the Worship Center
Sunday Morning Contemporary Worship: 10:45am in the Worship Center
Fellowship
Jesus said in John 13:34-35, "A new commandment I give to you, that you love one another: just as I have loved you, you also are to love one another. By this all people will know that you are my disciples, if you have love for one another."
Fellowship is derived from the Greek word Koinonia, which means "fellowship, sharing in common, and communion." Christian fellowship is a key aspect of the Christian life. Believers in Christ are to come together in love, faith, and encouragement. That is the essence of koinonia.
Connect Fellowship is a structured fellowship time between our two worship services on Sunday mornings. This is a great way for people from each worship service to connect through fellowship. Join us during this time for coffee, church news and updates, and connection opportunities.
Fellowship Events are designed for us to celebrate God's faithfulness in our lives and promote unity in our church. From chili cook-offs and church olympics to variety shows and family picnics, we make sure to have a little fun while developing and deepening our relationships with one another!
Wednesday Night Family XP
Our Wednesday Night Family XP is a time that all ages can gather and share a meal before heading to all the different Wednesday night gatherings that take place across our campus. It's very convenient for those who have a hard time fitting a meal between school pick-up and church, so if your family is hungry this Wednesday, join us! Dinner starts at 5:00pm.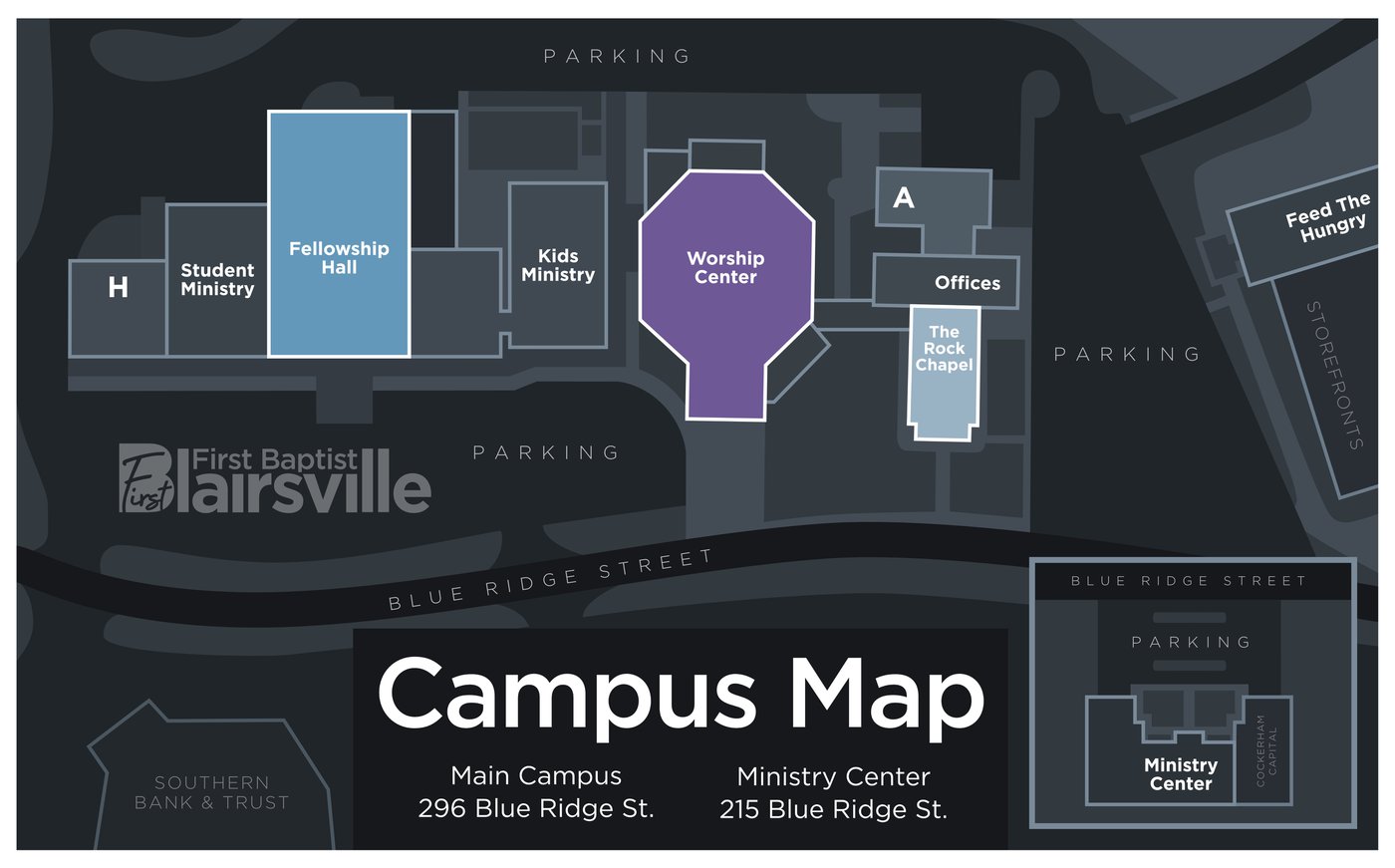 Jesus said in John 15:8, "By this my Father is glorified, that you bear much fruit and so prove to be my disciples." Later, Holy Spirit defined this fruit by writing through Paul in Galatians 5:22-23, "But the fruit of the Spirit is love, joy, peace, patience, kindness, goodness, faithfulness, gentleness, self-control; against such things there is no law." Jesus also said in John 15:13, "Greater love has no one than this, that he lay down his life for his friends."
Our outreach and service opportunities are designed for us to glorify God by seeing the needs of others as greater than our own and to bear the Fruit of the Spirit in our world.
If you have any questions or would like more information about any of the many opportunities for spiritual growth at First Baptist Blairsville, feel free to contact us below!
Derrick Hartley
Minister of Spiritual Development