Services and On-Campus activities Update
We are slowly returning to on-campus services and activities. Please check our FBC Updates page for detailed information about the timeline for our reopening and the steps we are taking as a church to stay safe through this process. Thank you!
---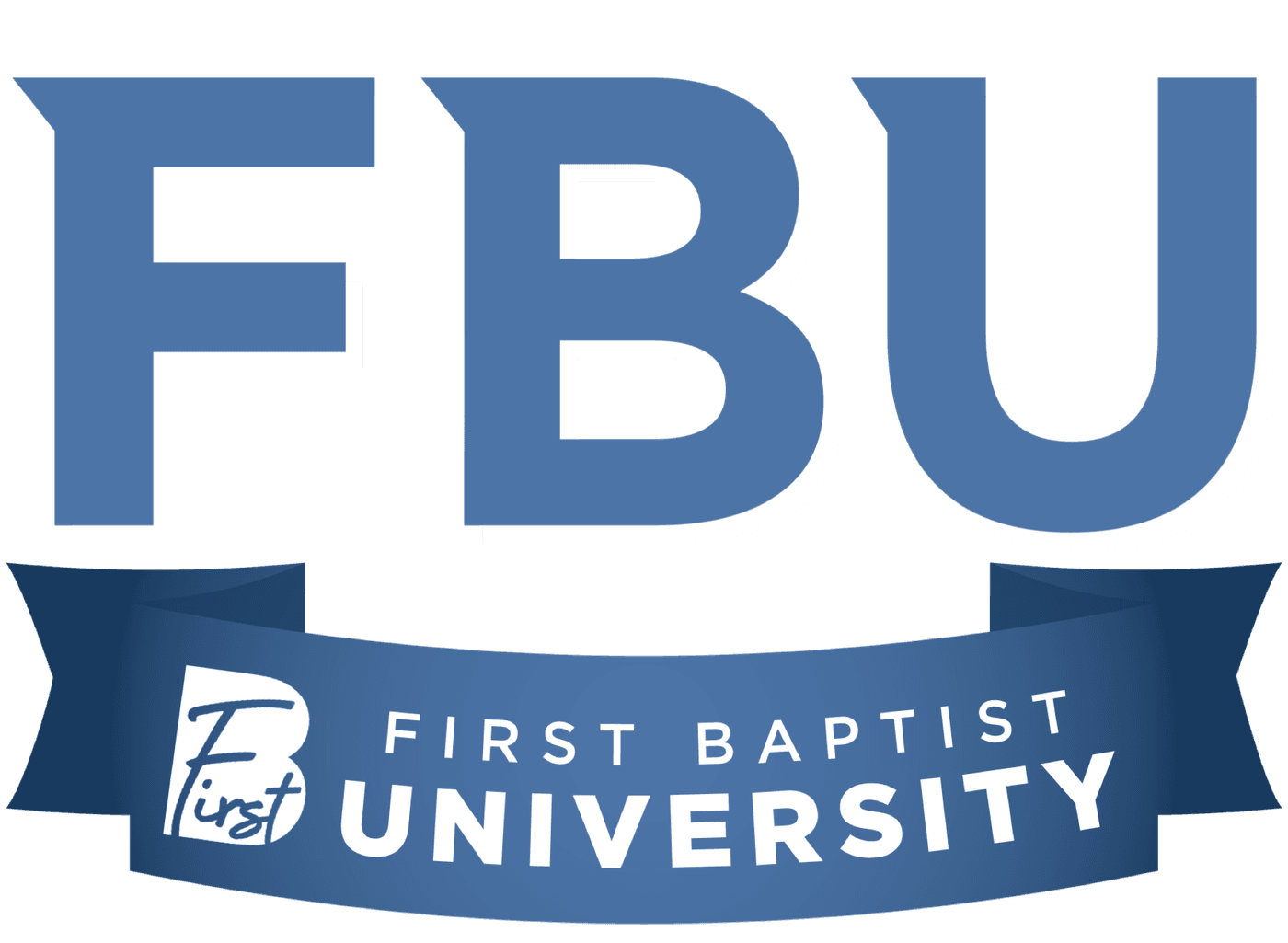 What is FBU?
First Baptist University is a discipleship program designed to educate and train believers, regardless of their understanding of the Bible or level of faith experience, to live as disciples of Jesus Christ.
Why FBU?
Jesus commands us in Luke 9:23, "Whoever wants to be my disciple must deny themselves and take up their cross daily and follow me."
This command from Jesus planted a seed which grew our desire to train believers how to apply practical Biblical principles to their life in our culture. From this desire, we have designed specific classes in a "college style" format that teaches participants Bible structure, steps for new believers, basic disciplines of a disciple, and their specific shape for ministry.
We are currently offering four classes whose content is specific to these areas of personal faith development.
When is FBU?
Sunday nights at First Baptist
​6:00PM - 6:15PM ​Large group worship time in Worship Center
​6:15PM - 7:15​PM Preaching in Worship center / 100 Level Classes will move to classrooms in Building A
​Classes are 8 weeks in duration. So, we will begin each quarter with 5 weeks of "normal" Sunday evening services, followed by 8 weeks of FBU.
100 Level Classes
Our 100 Level Classes are offered throughout the year. These classes are designed to provide believers with the basics of living the Christian life.